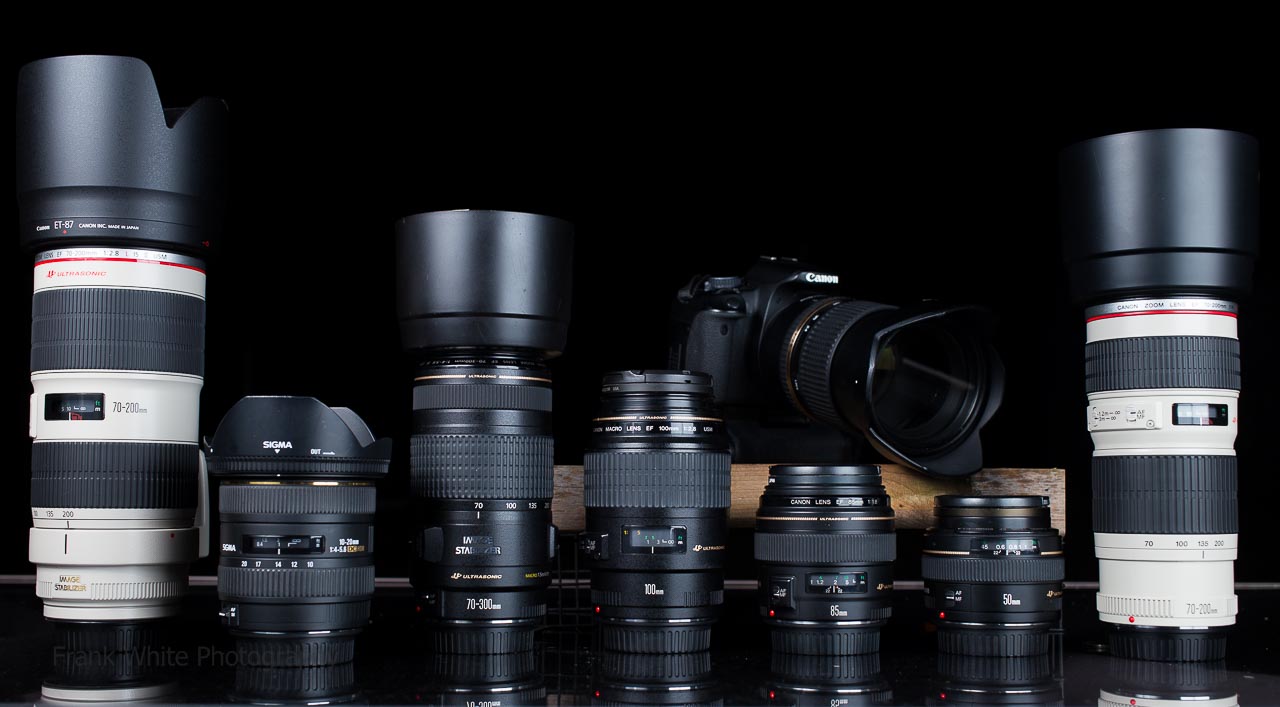 Camera equipment, also known as camera gear, does not make good pictures. People make good pictures. Expensive camera gear simply enhances images for creative effect.
Really good pictures, as well as bad ones, are taken everyday with cell phone cameras, inexpensive point and shoot cameras and high end expensive cameras. It's the photographer who is responsible for producing good pictures, not the gear. However, professional camera gear does provide a level of detail and sharpness not always available in low end camera equipment.
I have the following gear at my disposal. I may rent or borrow additional gear as needed.
Camera Bodies:
Canon EOS 6d (Primary)
Canon EOS 80D (Backup)
Canon EOS Rebel T4i (Backup)
Camera Lens:
Canon EF 24-70mm L f/2.8 II for portraits, weddings & general photography

Canon EF 85mm f/1.8 for portraits
Canon EF 100mm f/2.8 macro for portraits and macro work
Canon EF 50mm f/1.4 for portraits and general photography
Canon EF 70-200mm L f/2.8 L IS II for portraits, weddings, and events
Canon EF 70-200mm L F/4 for portraits, weddings, and events
Canon EF 70-300mm f/3.5-5.6 telephoto for general photography
Sigma 10-20mm f4.5-5.6 zoom for landscape photography & artistic photography

Canon EF-S 18-55mm (kit) f/3.5-5/6 for general photography
Camera Accessories:
Speedlight - Canon 430EX II
Speedlight - Canon 580EX II
Speedlight - YN 568EX II
Speedlight - YN 685
Speedlight - Sigma EF 610 DG Super

Dracast

LED500 - LED

Lights
Wireless Radio Trigger - Yongnuo YN 622c (Qty 6)
Wireless Flash Controller - Yongnuo YN 622C-TX
Tripods
Vanguard Elite-S Carbon Fiber
Benro Aluminum
Planned Acquisitions:
Canon 5D Mark IV (July 2017)
Wish List: